This is usually the time of the year when you are looking to review or build your corporate strategy, one of the most crucial aspects of running your mid-size business but often not given dedicated focus, usually because of a lack of professional help. In this nugget, I will try to simplify the definition of corporate strategy, its elements and guide you on what you should expect from it.
The objective of corporate strategy is to help you make the Most Important Decisions pertaining to your business over a 3-5 year period. Therefore, it is about your midterm to long term future and is aimed at giving clear direction to your leaders, both at the business unit level as well as functional level.
These Most Important Decisions (let's call them MIDs) pertain to three focus areas of your business: product, market, region. In other words, what product (or service) should I be selling, to which market (or customer type) and in which region (city, state, country, etc.). In other words, determining the right Product-Market-Region (PMR) fit for the next 3-5 years. The keyword here is focus. It is, therefore, very closely linked to the positioning of your company, something you wouldn't want to change for a few years once decided.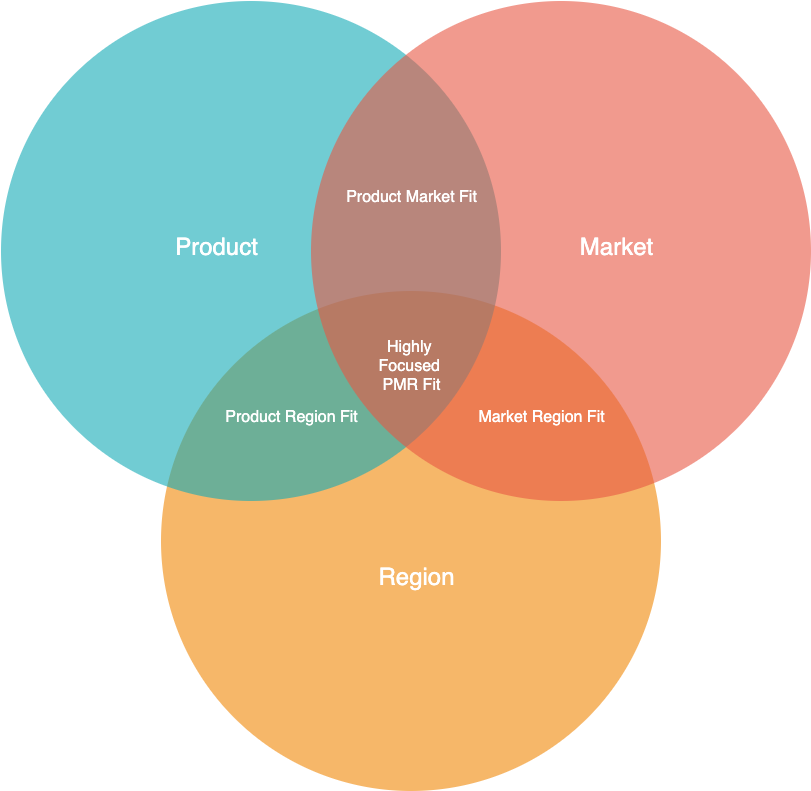 Making such decisions is complex because, in addition to selecting the right PMR fit, you also have to decide what to do with it. Again, there are five possible strategies to choose from: add, grow, sustain, reduce or retrench. Let's take an example to understand this better.
Let's say you manufacture plywood as a construction material. Now, it has many applications or end uses. It's often used for flooring, to make light partition or external walls, as framework for wet concrete, and to make doors and shutters. It can be used for kitchen and bathroom cabinets but also for making desks and office tables. As a manufacturer, the plywood quality you manufacture is most suitable for furniture OEMs or brands that specialize in manufacturing kitchen cabinets. And let's say the location of your factory is in Bhiwadi (70 km South of New Delhi) and therefore, you choose to focus on furniture OEMs and brands that are based in Delhi NCR region (Delhi and its suburbs), in order to keep the logistics cost low. So the PMR fit, in this case, may read as follows: Sell plywoods that are suitable for furniture OEMs or brands specializing in manufacturing kitchen cabinets situated in the Delhi NCR region. As you must have realized, there are potentially hundreds of possible permutations of the PMR fit that you will have to choose from.
Now, let's go to the next level of strategic decision making, that is choosing between add, grow, sustain, reduce or retrench for this particular PMR fit. In case you do not currently manufacture this particular type of plywood, you could choose to add this to your product portfolio provided there is a profitable opportunity to sell in this market-region. In case you already have it and to simplify matters here, assuming that it is highly profitable, you need to now decide if you want to grow this line of business to new potential markets, that is other than OEMs who manufacture kitchen cabinets. Let us assume the same plywood design with minor modifications can be used in the manufacturing of office desks as well. This decision would result in the creation of a new PMR fit. You consider this option but let it go because you feel there are not enough office desk manufacturers in Delhi NCR and the largest market for this type of use case lies in Bangalore, which is over 2100 km South of Bhiwadi (making it unviable from a logistics cost standpoint). If you have to pursue this strategy, you will have to set up another plywood manufacturing unit near Bangalore (Capex decision) or outsource manufacturing (you could lose control on quality or your unique plywood designs may get leaked to your competitors). You then consider finding OEMs and brands manufacturing kitchen cabinets in other nearby regions such as Jaipur (only 200 km South of Bhiwadi) as part of your growth strategy. Let us again assume Jaipur is a very small market compared to Delhi NCR (one-tenth) and will only give a small incremental gain to your total sales but you still decide to go ahead with marketing and selling in Jaipur as part of your growth strategy. This would require you to hire a local sales team and allocate a marketing budget for reaching out to and convincing buyers in Jaipur to buy from you.
In Delhi NCR in particular, let us assume you have managed to sufficiently penetrate the existing market for plywood for kitchen cabinets and it seems to be saturating now, the best strategy, in this case, would be to sustain your current market share by strengthening your relationships with customers and make marginal improvements where possible. This would require you to strengthen your key account management team. In addition, you decide to create a loyalty program to ensure consistent ordering cycle with your existing customers. This requires allocating an additional budget to sustain your sales.
Now, let's discuss another possible scenario. Assuming you have some penetration in the existing market for plywood for kitchen cabinets in Delhi NCR but in the last 2 years, there has been an excessive supply of plywood for kitchen markets and the competing sellers in Delhi NCR are offering heavy discounts and incentive schemes to OEMs and brands making kitchen cabinets. Due to the stiff competition, the OEMs and brands now have much more buying power as compared to the manufacturers of plywood and are demanding payment terms of up to 90-120 days (they earlier paid in less than 30 days), severely impacting your cash conversion cycle. Under such a scenario, you are not only making very low profits (or even losses on sales) but also not realizing cash receipts on time, putting significant pressure on your cash flows and increasing your cost of working capital, which has a further negative impact on your bottom line. In such a situation, the best strategy may be retrenching or exiting from this market-region. As a related but alternate strategy, you may choose to reduce your exposure, only to the really good quality customers with whom you have long term mutually beneficial contracts.
As you would have realized from the above illustration, making timely and accurate strategic decisions has a significant impact on the future growth and sustainability of your business. However, running this process can be quite complex given the endless possibilities. Directions taken as a result of developing the corporate strategy help you decide what kind of and how much resources (capital, human resources, leadership bandwidth) are required in order to execute the strategy successfully. A well-conducted corporate strategy building exercise is often superseded by objective setting (or goal setting) and strategy execution planning for each decision taken as a part of the corporate strategy.
How effective is the corporate strategy building process in your organization?
If you are not satisfied with the process or your corporate strategy outcomes, do not hesitate to write to me to discuss the possibility of seeking professional help. I am reachable at saurabh.uboweja@bod.consulting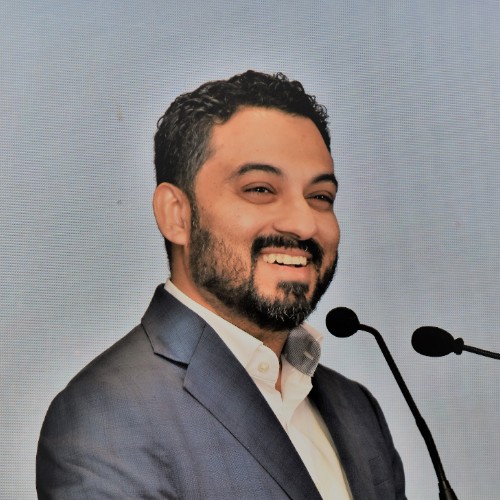 Saurabh is an international award-winning strategy consultant, visiting faculty at leading b-schools, independent director, and serves as an advisor on the boards of both listed and non-listed firms. He is the Founder and Managing Partner at BOD, a management consulting firm focused on mid-market enterprises across industries and geographies. He has worked extensively with clients on building their growth roadmap and vision, creating new brand value, organization transformation and driving internal & external stakeholder engagement. Saurabh writes for leading business dailies and magazines. He is a keynote speaker and panelist in leading b-schools, industry conferences and knowledge forums around the world.
Contact BOD

How can we help you?