It is safe to say that traditional media is no longer effective on its own. In his book, Understanding New Media, Robert Logan refers to new media as digital media that is interactive, incorporates a two-way communication and involves some form of computing as opposed to old media such as telephone, radio and television.

New media, a highly interactive digital technology, is changing the way people across the world are entertained and fed information. The old media relies on a push marketing approach where there is little or no scope for brand-consumer conversations. On the other hand, new media is all about interaction with the consumers, in real time, and this is changing the face of marketing for every organization.
Tailoring together the right channels to get ahead of the curve
New media allows one to customize and link content from one platform to the other. Based on what a consumer values the most, organizations leverage channels like emails, blogs, social media, virtual reality, to grab eyeballs and remain in close proximity to its customers. This helps the brands to recognize what works best for them, foster the relationship and then get customers to the sales funnel. Most brands nowadays, invest in developing brand stories and connect with their audience in real time and on a personal level. This allows the young brands to leapfrog the large and established brands in a matter of time.

The efficient use of new media techniques helps the up-and-coming businesses to carve a niche of their own and create a strong, loyal customer base by creating content that is valued by them.

New media allows for social listening. Social listening helps the brands to keep a track of the trending conversations happening around your brand and/or products and can help you go a long way in developing effective business strategies. Brands are putting in conscious efforts towards understanding their audience by retrieving relevant data to enhance the experience of their audience.

Let us take a look at some of the top brands in certain industries that are efficiently leveraging new media techniques to capture a huge customer base.
Nykaa went all out when it came to new age marketing
Nykaa started out as an e-commerce platform for beauty products in 2012. Since then, it has launched its own range of cosmetics and wellness products and has over 35 retail stores all across India. It works on an inventory-based model with warehouses in Mumbai, New Delhi and Chennai. It claims to have 35,000 products from over 850 brands.

Nykaa has witnessed a revenue growth of 15x in the last 4 years and is giving a strong competition to the global cosmetic brands. It has also ventured into the fashion and lifestyle industry, increasing its website visitors to 40 million, a month. In just one year, the brand saw a growth in its revenue from $74 million in 2018 to INR $152 million in 2019. The premium and luxury segments account for 60% of its revenue; and the cosmetics and skin care for 75% of its total revenue.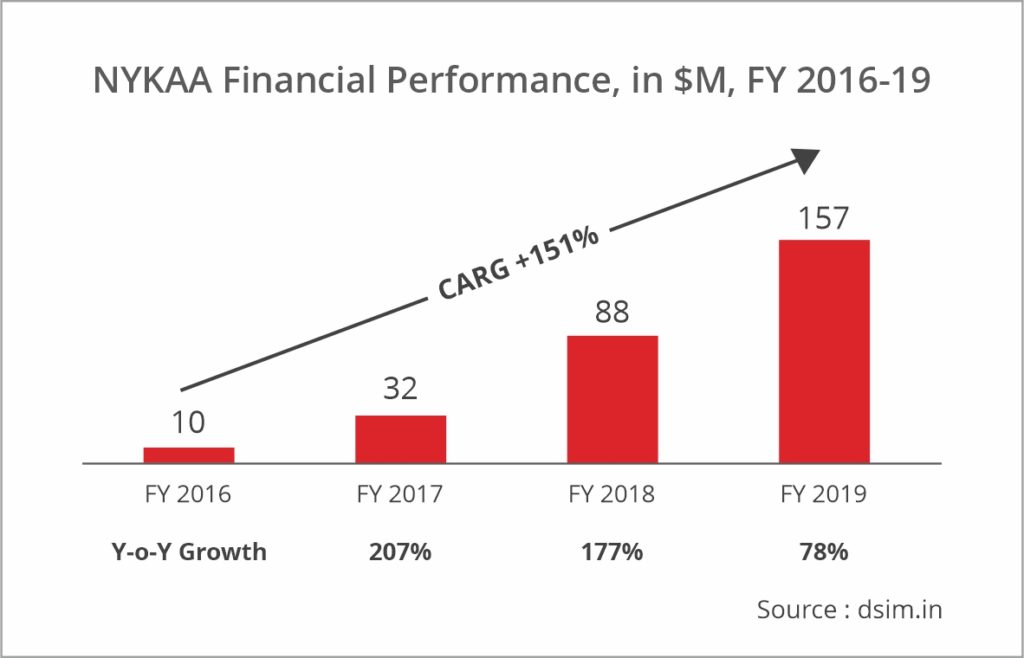 How did Nykaa do this?
Nykaa got the timing right in launching a beauty e-commerce platform. The market had been tested by its competitors, many of whom had failed, and the consumers were ready to spend online. Their primary target audience is women between the age group of 25-35 years. To appeal to their target audience, the brand relies on social media platforms, influencer marketing, google ads, to promote their website. They curate high-quality content which has gone down well with the audience.

Nykaa has employed the following marketing strategies:

Nykaa produces high-quality content and keeps the users engaged through interesting content on its blog and social media, driving many customers to their website. They also send personalized mails to customers.

Nykaa collaborates with beauty influencers, MUAs, vloggers to promote their product launches, and offers. It has recently signed Jhanvi Kapoor as their brand ambassador who also pushes out content for Nykaa through her social media.

Nykaa has a youtube channel by the name of Nykaa TV that provides high-quality video content and expert advice on using cosmetics and fashion products and to keep up with beauty trends around the world. They have many "how-to" videos to help their users and customers.

Nykaa is present on various social media platforms like Instagram, Facebook, Twitter and YouTube, for sharing content and for lead generation. It also runs extensive promotions like offers and discounts through their social media handles.

Nykaa has more than 25 Nykaa experts who give answers to the fashion related queries online.

Nykaa makes use of search engine advertising as well as paid social media advertising. Their monthly traffic on the website is about 17 million with a conversion rate of about 2.5% - 3%.

Nykaa has a website and an app which accounts for 60% of the orders placed. It also has more than 35 physical stores.
Colourpop

Similar to Nykaa, Colourpop, in the west, is quickly becoming the beauty brand to beat. The brand grew in revenue by 300% in 3 years to $22.4 million by capitalizing on new media channels like YouTube, Tumblr, Instagram. The brand has become viral on social media. Colourpop mainly leverages influencer marketing to increase their follower base on their social media. The brand boasts of around 8.9 million followers on Instagram and gets daily mentions by vloggers and makeup enthusiasts.
Colourpop has consistently ranked as the #1 color cosmetics brand in the US on The Cherry on Top Beauty Report through March 2019 to February 2020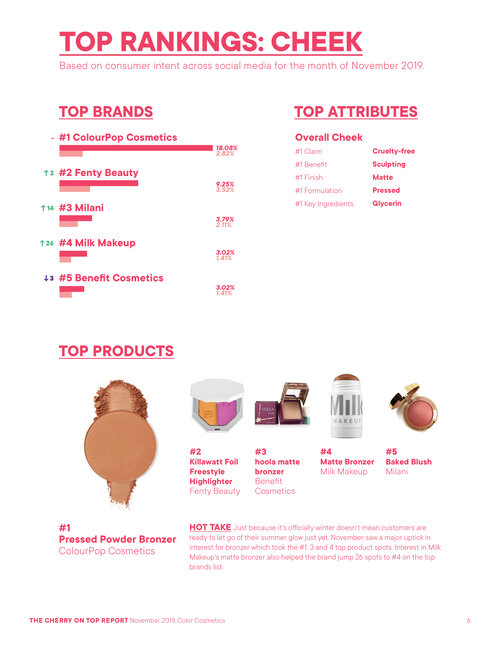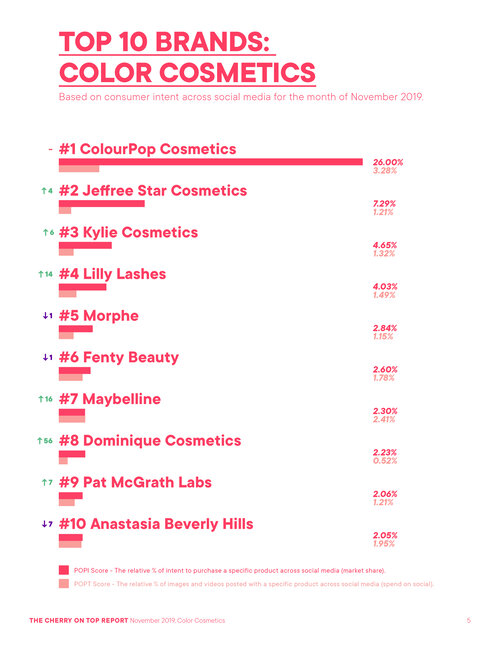 Source: Cherry Pickai

Paper Boat used digital to take its target market back in time
Paper Boat is a fruit pulp based beverage that focuses on the ethnic drinks segment. Starting with just two variants – aam panna and jaljeera the product was positioned to bring back traditional drinks of India albeit with a contemporary touch.

Paper Boat used only digital media to promote the brands for the initial two years. There was consistent use of social media to spread awareness about its products, packaging and brand story. Their unique brand story and association of products to "childhood memories'' and creative use of digital media led to it becoming a popular brand in a short span of time.

In July 2015, the Paper Boat brand was valued at $100 million. The brand introduced new flavours and even changed the cap of the packaging with the feedback received on social media. With constant innovation, strong distribution and attractive packaging, Paper Boat is all set to capture a lucrative market share of the Indian beverage industry.
Epigamia leveraged online celebrities to grow bigger
Epigamia is a greek yogurt brand started in 2016 by Drums Food International. The product is positioned as a "Hero of small hunger", an ideal healthy 4 pm snack for young people. The brand focused on its digital media strategy to educate its target audience about its nutritional benefits.

Epigamia has launched various campaigns on social media to promote its products. One of the most popular campaigns was #yourhappybalance. Epigamia has used social media in creative ways over a period of two years. They used Gobble, a popular website for Indian recipes, to enable the audience to understand the different ways it can be used. Epigamia has also been promoted through videos on FilterCopy and Dice Media. It has also used gaming platform Loco and on-ground activities to amplify the content.

These activities have resulted in Epigamia becoming a household name among the audience. The brand has also witnessed a huge boost in brand awareness and intent – the brand was recognized and garnered a lot of demand online and offline.

"Digital gives us reach, frequency and ability to always be on" - Siddarth Menon, CMO, Epigamia.

New media platforms are favoured the most by mass premium brands

OnePlus, in India, has positioned itself to appeal to users of high-end phones and undercut rival products on price, despite closely matching them on specifications. This Chinese mobile brand has carefully decided its branding and marketing strategies for communicating its value propositions which led to OnePlus becoming the number 1 selling smartphone in the Indian market.

*market share of smartphones in India*
OnePlus has captured a huge market in only 4 years. In 2019, OnePlus led the premium smartphone segment in India with 33% market share retaining its no.1 position whereas, surprisingly, Samsung stood at 26% and Apple at 25%.

The reason behind the quick success of OnePlus are the key strategic decisions like ergonomic product, premium features to match high-end phones, competitive pricing and their marketing strategy. With the launch of campaigns like "Smash the Past", employing influencer marketing, celebrity endorsements, tie ups with Ola, Amazon, AirAsia, theatre screenings, pop-up stores, television ads, etc., OnePlus has surely gained an edge over its competitors.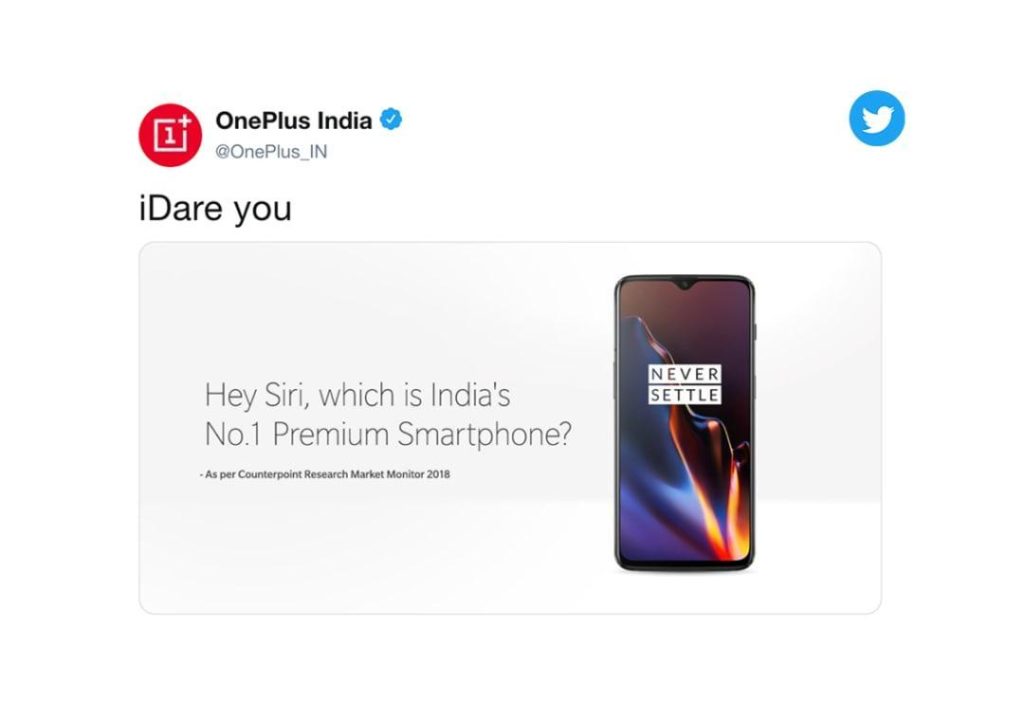 Source: Twitter
Sensing the growing popularity of new media, established brands are also changing their marketing strategies and are focusing more towards digital media strategy.

Companies are switching their marketing strategies globally and adopting digital and new media. It is the rapid change in technology that is leading to change in consumer behaviour and brands have to cope with this change in behaviour by upping their marketing game.
And although it's highly unlikely that television and print will go away anytime soon, new media channels are rapidly gaining momentum. Digital has already proven to be an effective media for hyper-personalized highly targeted marketing, and it will only continue to evolve.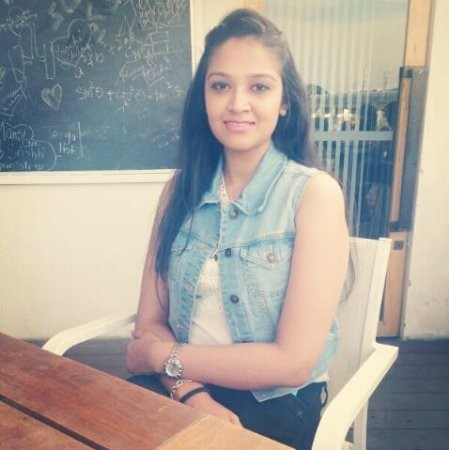 Sehtaaj is an associate consultant at BOD. Coming from a digital marketing background, she is passionate about helping brand successfully execute Digital Transformation. She is on a constant quest to learn, explore, reinvent, and grow.
Contact BOD

How can we help you?